Vereiskaya Street is situated in the park zone along the banks of the Setun' river. The eco-friendly Western administrative district is one of the most perspective areas in Moscow where, despite the constant development and transformation of infrastructure, the preservation of the green zone remains prioritized.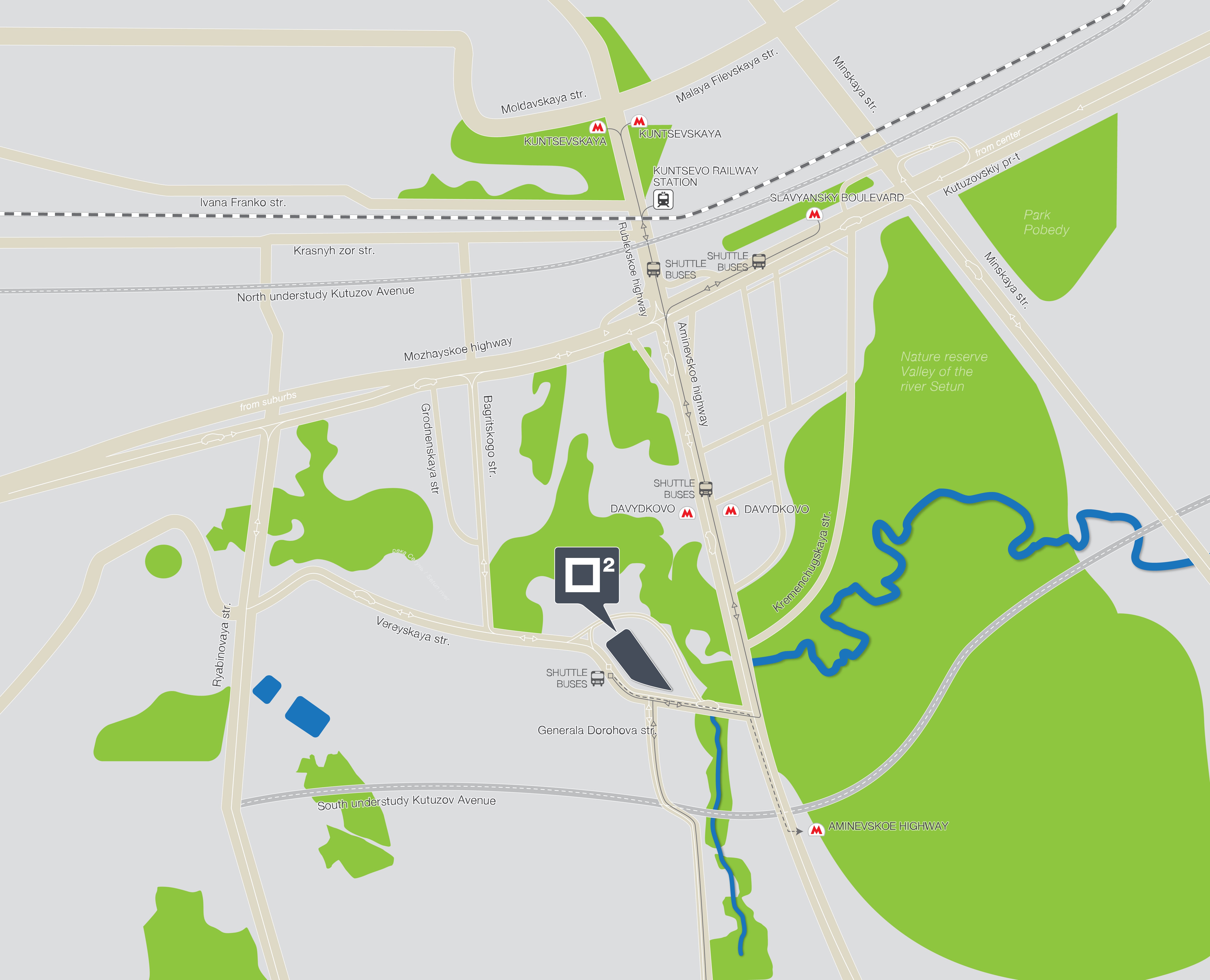 EXCELLENT TRANSPORT
ACCESSIBILITY
"Quadrat" business center is located in the center of the prestigious Western Administrative District: only 1.5 kilometers to Kutuzovsky Prospekt on one side and 3 kilometers to Michurinsky Prospect on the other. Such location provides comfortable speed rate and navigation to: MIBC "Moscow City", Third Ring Road, the Garden Ring, Novy Arbat, Krasnopresnenskaya embankment, as well as the major highways such as Prospekt Vernadsky, Leninsky Prospekt and Profsoyuznaya Street.
TO SOUTHERN ALTERNATE ROAD OF KUTUZOVSKY PROSPECT
TO NORTHERN ALTERNATE ROAD OF KUTUZOVSKY PROSPECT
"DAVYDKOVO" METRO STATION
TO "AMINYEVSKAYA"
METRO STATION
TO "KUNTSEVSKAYA"
METRO STATION
TO "SLAVYANSKY BULVAR"
METRO STATION
More information required?
We'll consult you!
ASK A QUESTION